Shop
Your shopping cart is empty!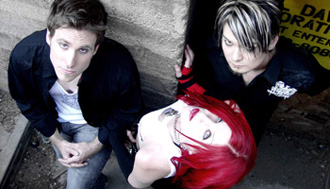 The meshing of rock guitar riffs, electronic melodies, and driving industrial drums were the initial factors behind the building of the electro-rock trio, Deviant.
Formed in 2002 by vocalist/lyricist London, multi-talented musicians D' MacKinnon and Marcus "Daisho" Wilkerson, Deviant immediately garnered a local following in Denver after their first live performances and album release. Deviant successfully merged the modern sounds of electronic music with accessable songwriting and emotional lyrical content. Their first release, Absenta, received critical praise from the national underground scene, college radio, and club DJs. Deviant won three awards at the 2003 Colorado Underground Music Awards including "Best New Band". Tracks off have Absenta have also been featured in films such as Throttle and on several compilation albums. In 2006 Deviant was nominated for the Westword Music Showcase.
Deviant spent most of 2003 performing shows to support the release of Absenta. In 2004 the members focused their efforts on side projects, remixing and production work.
Deviant returned to the recording studio in early 2005 to write a new material. In 2006 the Westword nominated Deviant for their annual awards in the "Gothic/Industrial" category. Some of the newly material appeared at live shows and also on the 2006 Colorado Dark Arts compilation disc but in July 2006 the members collectively decided to call it quits to work on other projects.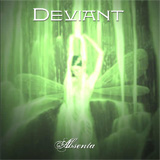 Absenta EP
The debut release from Deviant. A hybrid of the synthetic and the organic; allusive lyrics affixed with deep emotive prominence bind with tragic melodies to form music that is both haunting and meaningful. Released in 2003 it features the songs "Keep Away" and "Angels Disappear".